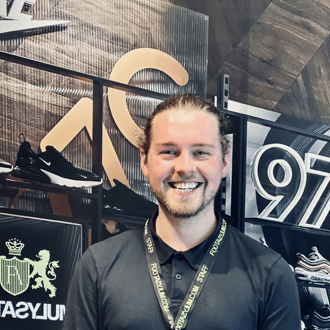 Patrick Liversedge
Retail Talent Acquisition Specialist – Human Resources
Hey, I'm Patrick
I joined Footasylum in September 2022 – with 4 years previous recruitment experience across several industries. I am excited to join the growing Footasylum brand, hiring across the whole of the UK for our retail stores. Whether you are a sales assistant, a supervisor or even a Head of Retail, I am always here to help support your candidate experience.
I am passionate about giving candidates the best recruitment journey – accepting a new role is a big life changing decision and I take great pleasure from helping candidates secure a dream role with the Footasylum family.
Feel free to connect with me on LinkedIn and take a look at some of our awesome roles across retail, on the careers site. Remember that if there isn't a role available right now, we have the Connect function where you can set up alerts for roles in your local store, when we have them available.
Good luck 😀