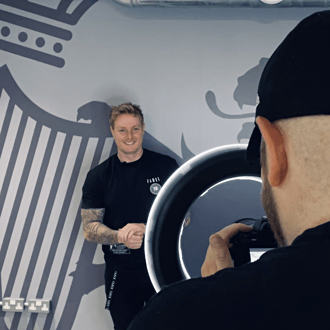 David Nottage
Talent Attraction & Acquisition Manager – Human Resources
Hey, I am David! 🙋🏼‍♂️
I have been with Footasylum for over 4 years and they have been the best. I really love what I do and working for the brand. 

I am passionate about candidate experience, employer branding and creating campaigns to attract the best talent. I love to help create an honest and engaging view of what Footayslum is like as an employer and to also help create an environment for others to be successful around me. 

I'm a former Professional Footballer, who went into Marketing and then into Talent Acquisition. I have a degree and masters in Public Relations and Marketing. My aspirations when changing career were to work either in Marketing, HR or IT. I have always loved technology and have coded and built websites (even as far back as using Dreamweaver). I am an RL100 Core member and I am really interested in innovative ideas around talent.

Thank you for your interest in Footasylum and I wish you all the best in your application.